John Burr is a professional voice coach offering services in voiceover lessons and training. When you trust John Burr Voice Dynamics, you will be assisted in becoming more comfortable and confident in your ability to perform well in auditions and on the mike, as well as taught how to perfect your performances and how to get the most out of your voice for certain situations. Call (941)-378-0021 or see johnburrvoice.com for details.
Has your diet been such a success that your clothes are now too big to wear? Visit Sewing World sewing centre in Toronto. We've got a professional tailor on site who'd be quite delighted to do your alterations. If you'd like to learn how to do your own tailoring, call 416.699.7119 and ask about sewing classes.
Mrs. Mary Louise Starkey is the primary founder of the U.S. household /estate management profession, and has been the torchbearer of Private Service for over thirty years. She is referred to as the "First Lady of Service"! As
Starkey International
was the first Institute for Household Management, we have Set the Standard for the industry! Our programs are now imitated, but never duplicated, by other schools in the USA, Canada, and Europe
Get access to tips, training, daily lessons and more! Signup today and get started using the Power of Thought and Intention to change your life!
The-power-of-1-thought.us
Let Markit Media's professional printing services in Scottsdale, AZ. help your existing or start-up business grow with advertising and promotional materials that are professionally designed and printed. Call to speak with one of their experts at 480-245-4287 or visit their website at markitmedia.com to learn more about how their custom printing services can help you.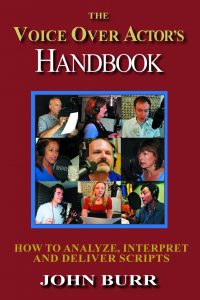 John's new book, The Voice Over Actor's Handbook, is now available on Amazon! Go to John's Book for details.
Class Schedule
In the Sarasota/St. Petersburg/Tampa Area:
Deadline for registration is the Wednesday before each class. For those wanting to register late, be sure to call us to check as to whether the class is full or not. If any space is still available, you will be given authorization to register.
Get In Touch
Contact us using the information below. Usually we contact you back in 24 hours.
Call Us Now!
(941) 378-0021
Find Us Now!
7825 Kavanagh Court, Sarasota, FL 34240