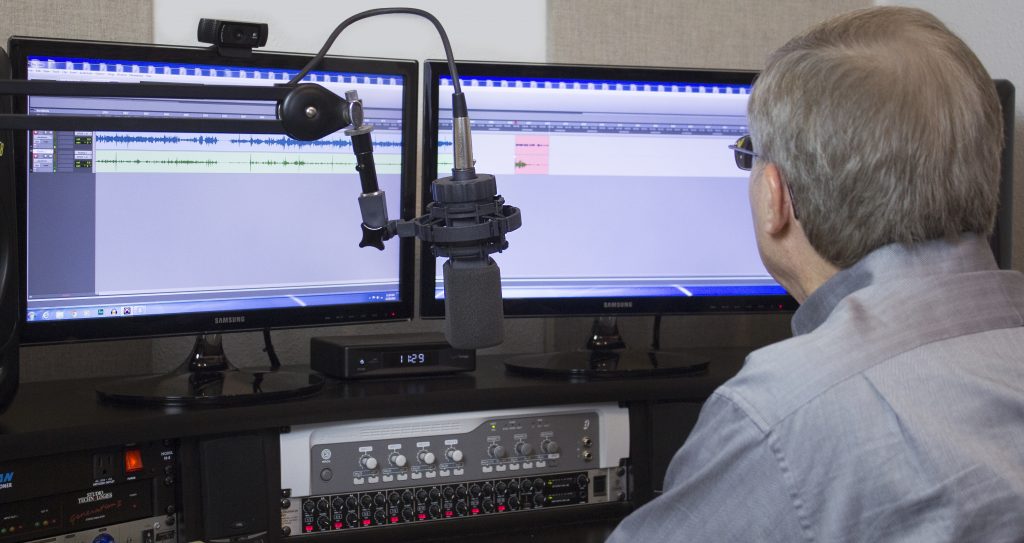 Voice Over Demo Production
The demo tape should be representative of the voiceover artist's best work. It should contain other material that shows versatility as well, which of course will vary with each individual artist. We make every effort to analyze your capabilities and special character/accent skills to be sure that your demo tape reflects as broad a range as possible.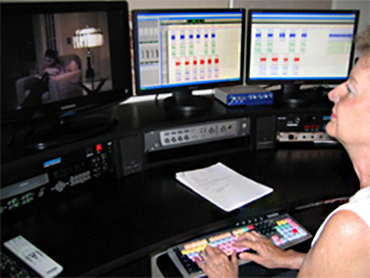 Sarasota Studio 2013
Script Materials
All scripts used on our demos are selected, and frequently written, for each voice over artist individually, and not re-used on other demos we produce.
Music And Sound Effects
We draw from over 20 music libraries and 15 sound effects libraries to enrich the production values of our demos. Over 100,000 music and sound effects cuts.
Montage
We carefully select and order the materials we record with you in a good "production" order; that is, selecting your very best work to go up front, then moving the other pieces around to maximize flow, change tempo, and vary dramatic intensity. The result is a varied, well-paced, sophisticated, highly competitive product.
Other Sources of Work
Audiobooks
Politicals
Characters and Accents
Animation
Video Games
Medical / Technical
Broadcast Imaging
Messages on Hold
Explainer Videos
eLearning
Video Demo Production
For those students who demonstrate ability and interest in on-camera performing, we have the facilities to produce high-quality HD video demos. As with our voice over demos, from script to finished product, we can provide all that is needed, in house, from bluescreen or on-location shoots, to an extensive library of HD stock footage.