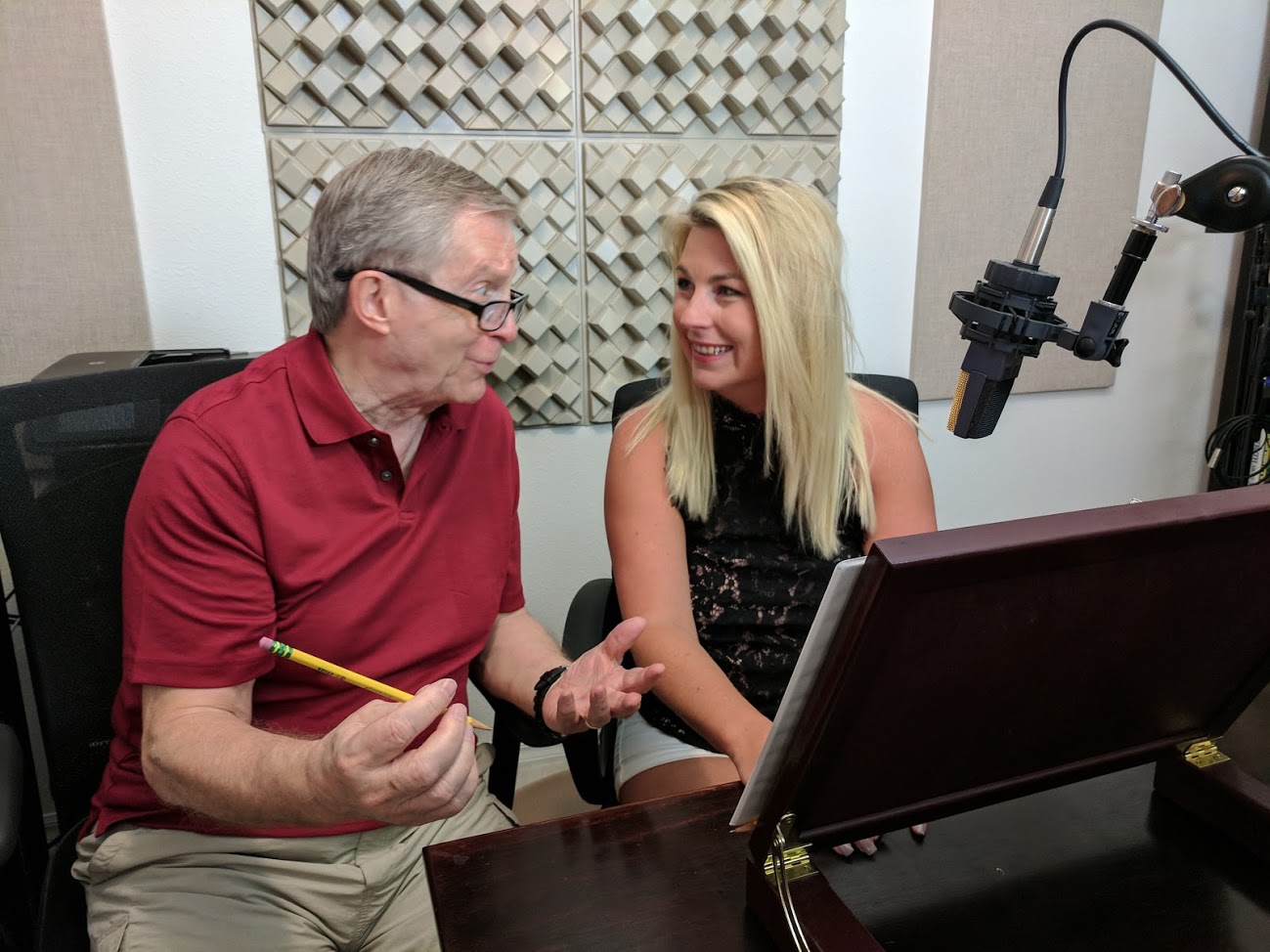 Voice over performers are hired for their highly competent interpretive skills derived from training and coaching with a highly experienced professional. John Burr is such a voice over coach. His expert instruction helps you to begin or continue a career in the expanding voice over industry, as you
Study the dynamics of script interpretation
Develop your understanding of language dynamics
Learn how to control the parameters of pace, pitch, pause, emotion and volume
Perfect your mike technique
Build confidence in your ability to handle audition and project scenarios
Basic Voice Over Skills
What Basic Skills Do You Need to Qualify as a Voice Over Student?
A natural acting flair; the more range you command, the more versatile your demo.
Rock-solid reading comprehension and a substantial working vocabulary.
A reasonably good understanding of English language dynamics and sentence structure.
A careful and purposeful listener.
A knack for imitation.
A fertile mind, and the capacity to fantasize and imagine communication scenarios.
The native ability to identify with people, their problems, and their needs: empathy.
A pleasing, relaxed voice with personality, & the "bite" to carry over music and soundfx.
A strong sense of pace and timing.
A delivery free of regional accents, except for special acting situations.
Where to Begin
First, an evaluation session should be scheduled to determine your level of ability. If the outcome of the evaluation is positive, a coaching strategy will be recommended that best fits your voiceover training needs.
Evaluation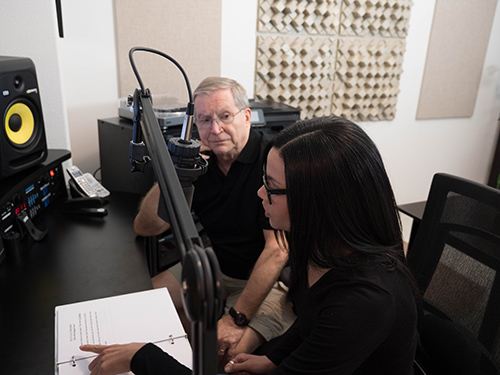 For the beginning student, I recommend and require a two-hour in-depth analysis of your basic talent, cold reading ability, acting and interpretive instincts, mastery of diction, and your working knowledge of many technical parameters, such as pace, pause, pitch, and timbre considerations, as well as comprehension of redundancy and points of emphasis. You will be given 15 short commercial and 15 narration scripts to deliver that make up a a varied mix of most of the bread-and-butter categories that are characteristic of the marketplace.
You will receive a written evaluation, which will also be explained to you in the last half-hour of the session. The evaluation gets you off on a solid footing, as you and John know your strengths and areas that need work, and we will have determined whether or not you have the basic skills to pursue a voice over career.
The fee for the evaluation: 175.00
A two-hour, in-depth analysis of reading and interpretive abilities, as well as an assessment of fluency with English-language dynamics. You will read and interpret an eclectic mix of 30 commercial and narration scripts, which are representative of most of the general categories characteristic of production requirements. Following the reads, John will discuss his specific assessments of your present ability.
You may also call us at 941-914-0312, or email us at info@johnburrvoice.com today to schedule your evaluation or a free consultation.
Private Coaching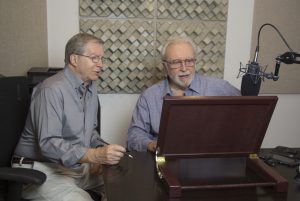 For the aspiring voice over performer, one-on-one sessions provide the most efficient means of learning script interpretation. Enrollment is limited and by evaluation only.
Private sessions usually require a minimum of twelve one-hour sessions.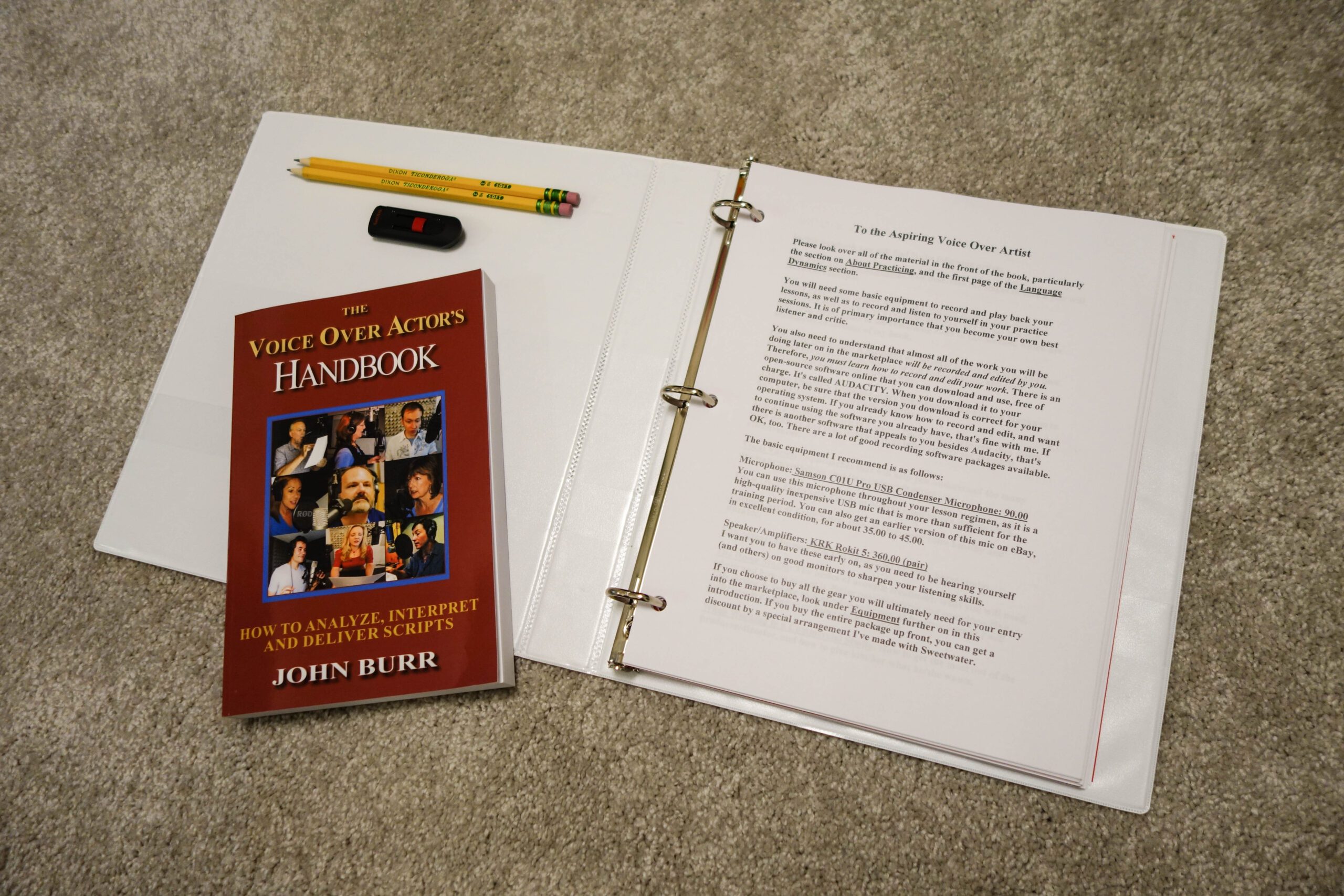 12-lesson package, with 2 Script Sets, Instructional Thumb Drive, and The Voice Actor's Handbook: 1350.00
What You'll Learn
The opportunities that exist for you in this field
How the business works and how to succeed
The studio scenario and protocols
How to handle auditions
How to interpret and deliver commercial scripts
How to interpret and deliver narration scripts
How to analyze sentences to understand points of emphasis
How to get fantasize delivery scenarios
How to achieve and sustain focus
How to market yourself on the internet, and how to pursue local, state and national clientele
As you progress through your training, John will further analyze your abilities beyond commercial and narration: audiobooks, characters, medical/technical delivery, accents, and other areas.
CD Lesson Aids
In addition to the scripts provided for the lesson series, we have a number of fully produced scripts with professional voice over talent, music and sound effects to serve as lesson aids in learning by example. These are made available as printed scripts with accompanying CD's of the complete soundtrack, at minimal cost. These are optional enhancements to the learning process.
Voice Over Coach